The following policies of SmartyPaws Dog Training and do not reflect the policies of third-parties through whom registration may be rendered. Third-party policies as to refunds supersede those of SmartyPaws Dog Training.
CANCELLATIONS & REFUNDS - PRIVATE LESSONS
Cancellations or reschedules require 48-hour advance notice by phone or email (no text or instant messaging) to avoid forfeiture of said deposit. All monies remaining on account expire 90 days from the date of last service. Refunds may be subject to a $25 administration fee and/or a $50 materials fee, as appropriate.

Cancellations made later than this are not normally eligible for a refund.
Payment Policy:
Space will not be held in the class until payment is received. Payment for the class is in full, and in advance of the first class of the series.
RETURNED CHECKS
The fee for a returned check is $25.00.
VACCINATIONS
Owners are required to show proof of age-appropriate vaccinations at the start of class and are obligated to maintain current vaccinations during the course of group classes or private lessons. Titers will be accepted with proper documentation of sufficient immunologic protection. Vaccinations against bordetella and canine influenza are recommended for group classes and playgroups.
HEALTH CONSIDERATIONS
I
n order to guard against the transmission of disease:
•
A one(1)-week waiting period is required before attending group classes with a dog acquired from a shelter, rescue group, breeding kennel or pet store. Private lessons are advisable during the waiting period.
• Owners are required to notify SMARTYPAWS DOG TRAINING if their dog attends Train and Play, contracts a communicable condition or is boarded at any time during the course of training.
• A two-week waiting period is required before resuming group classes or playgroups after receiving veterinary treatment for a communicable condition (kennel cough, fleas, etc.). Please ask your vet if you are unsure if your pet's condition is contagious.
INCLEMENT WEATHER
If you suspect a class may be cancelled due to inclement weather, the primary means of notification will be by EMAIL and you should ot your Facebook page and check for closures. In the event you do not have access to email or internet service, call 618-303-6868 for a status. Please allow us until 2 (two) hours prior to the start of class to reach a decision and post cancellation notices. Cancelled classes will be made up the following week at the regularly scheduled time.
CHILDREN
Although family participation is encouraged, safety and success come first. Children are welcome to observe group classes provided they remain quietly seated in the audience and cause no disruptions during class. Children ages 12 and up may be permitted to participate as a handler provided they demonstrate an ability to maintain consistent control of the dog in the classroom environment. This option is subject to the instructor's approval and permission may be revoked. Private lessons are advisable for handlers under the age of 12.
SAFETY & DOGGIE ETIQUETTE
• Sneakers or sturdy shoes must be worn in class. Flips-flops, sandals, heels, clogs and dress shoes are not permitted. Instructors reserve the right to restrict participation in certain classes and/or exercises if proper footwear is not worn.
• Dogs must be leashed at all times while on the grounds.
• Please be mindful of personal space that may be required by other dogs and their owners.
• The most critical aspect of dog training is establishing a dog's focus on his/her handler. For this reason, as well as for general s

afety, interaction with other dogs is not encouraged. (Puppy Kindergarden and Puppy Gym are the only 2 classes that Trainers will permit dog to dog interaction)
• Potty your dog in the designated areas and be sure to pick-up and deposit waste in the provided receptacle.
Privacy Policy
We take your privacy very seriously and we will never sell, rent or otherwise distribute the information you submit on our website. You can rest assured that your personal information, including your email address, will be kept in strict confidence.
LEGAL INFORMATION
Redistribution, retransmission, republication or commercial exploitation of the contents of this website are expressly prohibited without the written consent of SmartyPaws Dog Training. This website contains protected trademarks , service marks and copyrighted material. Nothing contained in this website may be copied, imitated in whole or part, or reproduced without the prior written permission of SmartyPaws Dog Training.All rights reserved.
SmartyPaws Dog Training makes no representation that information, products, programs or services referenced on this website are available, appropriate or legal, in any country or region outside the U.S. Those who choose to access this website are solely responsible for compliance with applicable law. Use of this website is at your own risk. Nothing in this website is intended to be, nor shall it be deemed an offer of any kind.
SMARTYPAWS DOG TRAINING IS PROVIDING THIS SITE ON AN "AS IS" BASIS AND MAKES NO REPRESENTATIONS OR WARRANTIES OF ANY KIND WITH RESPECT TO THIS SITE OR ITS CONTENTS AND DISCLAIMS ALL SUCH REPRESENTATIONS AND WARRANTIES, INCLUDING WARRANTIES OF MERCHANT ABILITY OR FITNESS FOR A PARTICULAR USE.
Neither SmartyPaws Dog Training, nor any of its directors, employees, or agents will be liable for damages of any kind arising out of or in connection with the use of this site, including compensatory, direct, indirect or consequential damages.
Furthermore, SmartyPaws Dog Training cannot and does not represent that this website or its servers are free from viruses or other harmful components.
Use of this website and these terms of use shall be governed by the laws of the State of Illinois, without giving effect to any principles of conflicts of law. You and SmartyPaws Dog Training irrevocably consent to the exclusive jurisdiction of the courts located in Illinois in connection with any action arising out of or related to these terms, this website or their subject matter and waive any objection based on lack of personal jurisdiction, place of residence, improper venue or forum non conveniens.
If any provision of these terms of use shall be deemed unlawful, void or unenforceable, then that provision shall be deemed severable from the remaining terms of use.
DISCLAIMER
Information on this website may contain inaccuracies or typographical errors. Information may be changed or updated without notice.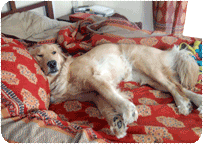 Professional Dog Training

using
the Power of Positive Reinforcement